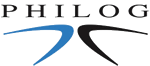 Talents

Career follow-up

Mission follow-up
Training
Life in the company
Career follow-up: personalized!
If we recruit strong skills, we do not forget that they are brought by women and men in search of prospects.
As such, each employee receives a personalized career's follow-up. Concretely, this means at minimum:
An annual interview to review your progress, your desires, how to achieve them,
Quarterly interviews to review the technical, administrative, commercial or relational aspects encountered during your missions,
A debriefing at the end of each mission.
Career follow-up

Mission follow-up

Training
Life in the company
Mission follow-up: accompanied!
Some missions can lead to several months of immersion at our customers' premises. However, you are never left alone. The Sales Manager who is responsible for the follow-up of your mission visits you regularly in order to get an update on the mission:
After the first month, the Sales Manager checks the consistency between the mission described in the contract and what is really carried out by the engineer,
According to a schedule which is defined with the customer but can not exceed 3 months, the Sales Manager reviews the progress of the mission with the engineer as well as with the customer to:

Measure the satisfaction of both parts,
Assess the necessity of a extra technical training,
Prepare the end of the mission for the engineer,
Consider new missions.
Career follow-up
Mission follow-up

Training

Life in the company
Training: continuous!
Being at the forefront of technology is good. Staying at the forefront is essential.
No miracle, the formula is known: train, train and train again.
Throughout your career within
Philog
, training sessions will be proposed so that you can bring our customers the best service and technical expertise in your present and future missions. Each year, 4% of payroll is devoted to technical, foreign languages or personal development training.
Career follow-up
Mission follow-up
Training

Life in the company

Life in the company: small and large firms, we take the best!
As a human-sized company, Philog brings the comfort of a tightly-knit and reliable team and the satisfaction of being able to follow one's own work from A to Z.
However, Philog has implemented a series of benefits that are usually the privilege of larger companies.
On a daily basis:
You ensure the success of your missions and we give you the means to do so,
You represent

Philog

for our customers, and are listening to their needs and relaying their requests,
You update your skills: technology watch, training, debriefing, openness to the world,
You benefit from regular training sessions,
You exchange with the team and share your experiences, resources and discoveries,
You benefit from the quality of life of a human-sized company,
You enjoy the benefits of larger companies such as:

complementary health insurance,
accidental death insurance,
luncheon vouchers,
holiday vouchers,
continuous training,
company savings plan,
…